CA Roof Contractors Has Professional Roofing Contractors For Concrete Tile Roofing. Give Us A Quick Call For Flat Concrete Tiles Roofing, Concrete Ridge Tile Roofing & Cement Roof Shingles.
Concrete tile roofing is an aesthetically pleasing and practical alternative for roofing needs. Concrete roofing tiles are naturally fire-resistant and relatively long-lasting that is why a perfect choice for roofing needs. Concrete tiles are also distinctive in style. You will see many concrete tile roofs in commercial and residential areas. Concrete tile roofing is incredibly strong and can withstand intense wind and rainstorms that would tear up other types of roofing materials. Concrete Tile Roofing can last up to the lifetime of the home. Concrete tile roofing is not that much expensive if compared with other kinds of roofing styles. Roofing is undoubtedly a big investment in your home, so you should always choose a professional and experienced roofing company for your roofing needs. CA Roof Contractors is a highly dependable and affordable roofing company to address your needs for concrete tile roofing. Apart from superior quality of work, we provide a guarantee and warranty on our concrete tile roofing services.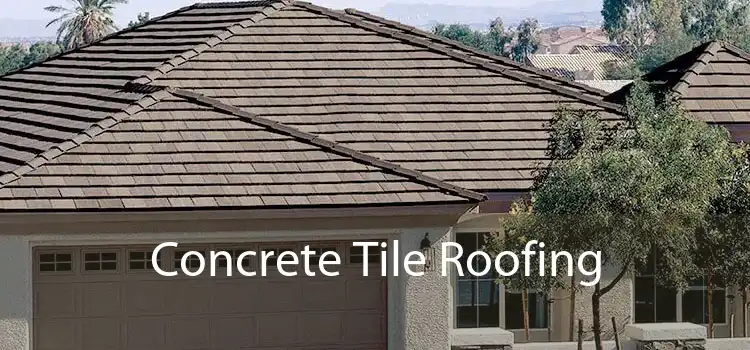 Cement Roof Tiles

Cement roof tiles are durable and a protective shield to the structure of your building. Cement roof tiles are molded under heat and high pressure, so they are energy efficient. As roof tiles are exposed to weather and other elements, so they should be durable and long-lasting. Cement Roof Tiles are the perfect choice for your roofing needs because of their durability and life span. If you are planning to re-roof, or new roof installation, you should consider choosing cement roof tiles for being firm, long-lasting and durable. CA Roof Contractors is your trusted roofer. We have a certified and experienced roofing team to serve you with quality and dignity. We can install, repair, and replace your cement roof tile with our experienced and skilled workmanship. We are in the roofing industry for the past two decades to do the job rightly. We are one call away and acknowledge well your needs and requirement, so we are always equipped with basic tools and techniques to serve you in the most absolute manner.
Concrete Ridge Tile Roofing
Concrete ridge tiles are durable, resistant to strong winds, and nonflammable. All these attributes consider concrete ridge tiles a perfect choice for commercial and residential roofing. Concrete can mimic the aesthetic appeal of clay and slate so it will improve the aesthetic look of your building. Concrete tiles are factory-molded into a wide variety of shapes. CA Roof Contractors can help you with Concrete Ridge Tile Roofing needs. We not only install new concrete ridge tile roofing, but we can repair and replace concrete ridge tile roofing as per your needs. We own state-of-the-art tools to do the job perfectly the first time.
Concrete Tile Roof Maintenance
A roof protects you from man-made and natural disasters so it should be durable and long-lasting. A well-maintained roof may last long for about 40 to 50 years. Roofing is a big investment and you cannot think of replacing and re-roofing after 5 years. If you are really concerned about the safety and security of your family and valuable belongings, you should always rely on CA Roof Contractors 's professional help for your Concrete Tile Roof Maintenance. A well-maintained tile roof not only increases the life span of the roof but also enhances the beauty and curb appeal of your building. Whenever you find yourself in need of concrete tile roof maintenance, call us at CA Roof Contractors and we will serve you for your needs.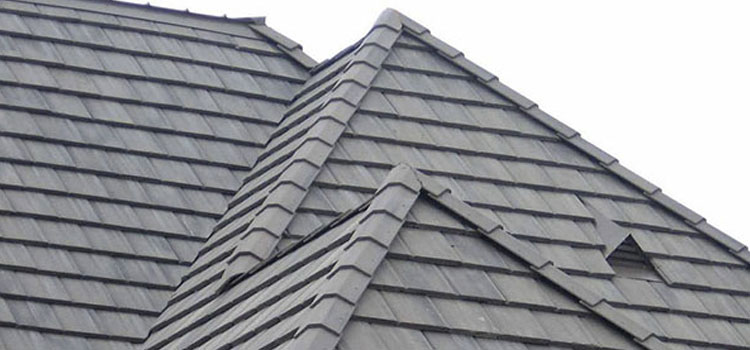 Flat Concrete Roof Tile Installation
If you are planning to Install Flat Concrete Tile Roofing, you can always expect exceptional services at CA Roof Contractors because we have highly trained and experienced staff to address your needs for flat concrete roof tile installation. With our expertise and skills, we make the roofing process as easy as possible. We always complete the task in a timely manner.
Cement Roof Shingles
When you choose cement roof shingles for your roofing needs, CA Roof Contractors is the right company with experienced roofers to meet your needs. whether you are looking for Cement Roof Shingles Repair, installation, or re-roofing needs, CA Roof Contractorswill serve you as per your needs and requirements. We are reliable and affordable. To avail of our services, you can call us at CA Roof Contractors 24 hours a day and 7 days a week.
Frequently Asked Questions
Your concrete tiled roofs, which are installed right, can last for as long as fifty years. However, this depends on other factors, like good quality inspection, regular maintenance and extreme care while handling the roofs.
Generally, concrete tile roof replacement costs in California can range from $5,000 to $10,000 depending on the size, style, material and area of replacement. Companies usually go by the cost of $3-$5 per square foot for concrete tiles. Depending on the size of your roof, your total cost of roof replacement may vary.
Even when concrete tile roofs are rather low maintenance, it is important to get them inspected regularly by a good roofers company. It is recommended to hire a team of professional roofers to come and inspect your concrete tile roofs. This will help you get immediate service and action from the roofing servicers.